Featured at The Wahoo Bakery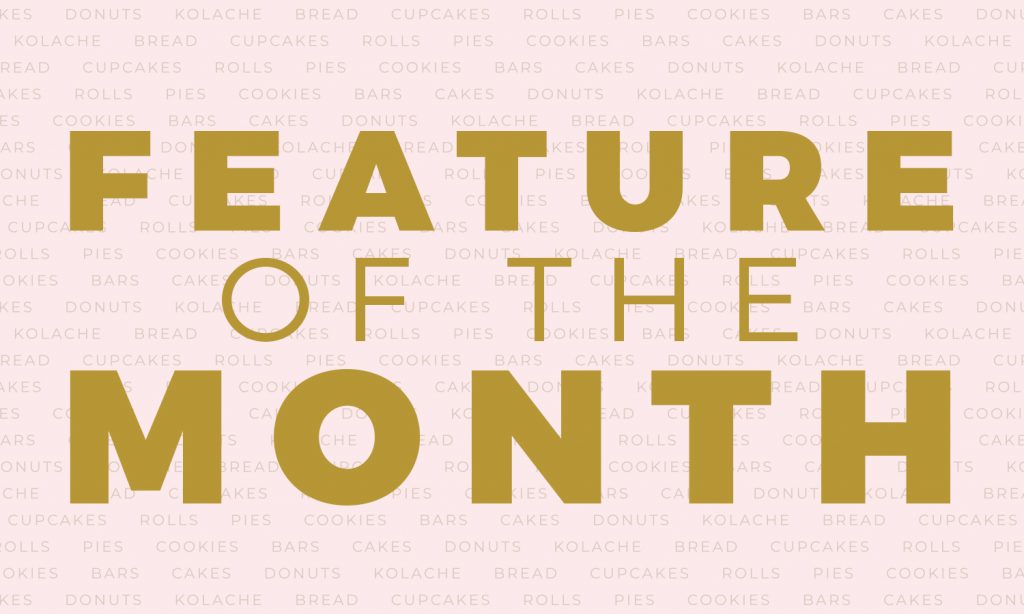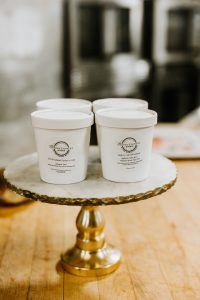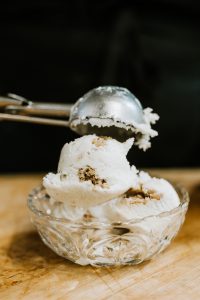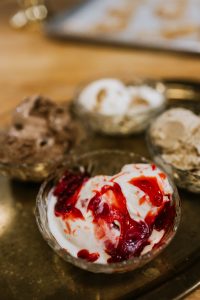 We are so excited to announce our collaboration and partnership with Beauty View Farm, a local dairy farm established in 1877 specializing in registered Guernseys for our signature gourmet ice cream line!!! 
This has been a passion project of Christina's (co-owner) ever since taking over the bakery in 2020. It all came to fruition in March of 2022 when Melisa (owner of Beauty View Farm) and Christina were talking about all things dairy and Christina broached her with the idea of making ice cream. Their main goal was to create a high quality ice cream with high butterfat in the range of 14-16%, which we were able to achieve, with local ingredients that pay homage to the community of Wahoo and surrounding areas that have put Wahoo Bakery on the map and kept it going for 98 years! 
They put their heads together and quickly began making plans to make their first test batch with the help of UNL's Dairy Plant. After test batches and a few tweaks we were ready to go and received our first batch, ready to sell! 
May we present our four signature flavors: 
-Applesauce Donut Ice Cream: Rich, Creamy Vanilla Ice Cream With Our Housemade Applesauce Donuts
-Chocolate Ice Cream: Rich, Creamy Chocolate Ice Cream With Chocolate Chunks. This Is Gluten Free! 
-Cherry + Cream Cheese Kolache Ice Cream: Rich Creamy Vanilla Ice Cream With Our Housemade Cherry And Cream Cheese Kolaches
-Coffee And Donuts: Rich, Creamy Espresso Ice Cream With Our Glazed Cake Donuts
All ice cream is available by the pint, only, for $9 at Wahoo Bakery. 
We are so excited for you all to try it! 
A huge thank you to Melissa, UNL Dairy Plant and to all of our taste testers who took on the hard task of tasting and providing feedback! We so appreciate you!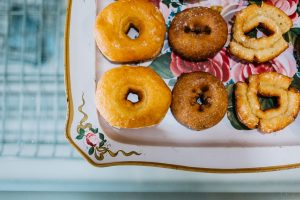 Applesauce Cake Donuts (Glazed or Cinnamon & Sugar)
$1.50
Cake Donuts (Glazed, Sugared, Cinnamon & Sugar or Plain)
 $1.50
Cake Donuts (Dipped)
$1.75
Glazed Raised Donuts
$1.50
Chocolate Dipped Raised Donuts
$1.75 
Glazed Chocolate Cake Donuts – Fri & Sat Only
$1.50
Iced/Dipped Chocolate Cake Donuts – Fri & Sat Only
$1.50
Blueberry Cake Donuts –  Wed & Sat Only
$1.50
Hand Twisted Glazed Twists
$2.00
Chocolate Dipped Twists
$2.50
Old Fashioned Cake Donut – Thurs & Sat Only 
$1.50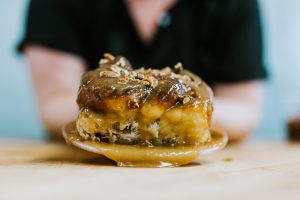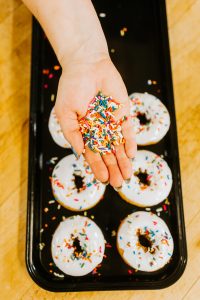 Fritters (Apple, Blueberry) 
$3.00
Croissants (Apricot, Classic, Pain Au Chocolat)
$3.00
Turnovers (Apple and Cherry)
$2.00
Bismarks (Angel Cream, Bavarian Custard, Raspberry)
$3.00
Long Johns (Angel Cream, Bavarian Custard, Raspberry)
$3.00
Cinnamon Rolls (with Cream Cheese Icing)
$4.00
Pecan Rolls
 $5.00 
Daily Fresh, Housemade Scones:  
Blueberry Or Raspberry $4.00
Apple Fritter
$5.00
Blueberry Fritter
$5.00
Cinnamon Raisin
$5.00
Focaccia
$8.00
Homestyle Rye
$5.00
Homestyle Rye with Caraway
$5.00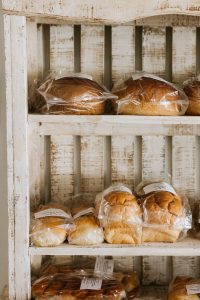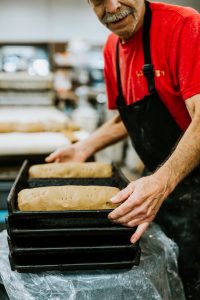 Honey Wheat Seasonal Oct-March

$4.50
Sourdough 
$5.00
White
$3.50
White Rye
$5.00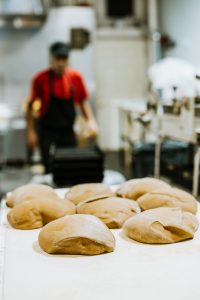 Hamburger Buns 
8ct. $4.00 or 12ct. $6.00
Garlic Onion Buns
8ct. $5.50

Hot Dog Buns 
10ct. $5.00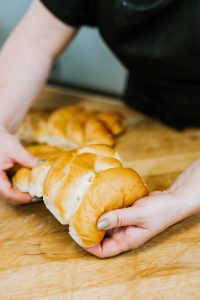 Horns (Plain, Poppyseed or Sesame) 
12ct. $6.00
Parkerhouse Available
During Easter, Thanksgiving And Christmas Holidays, Only
12ct. $10.00
Tea Rolls Available During Holidays, Only
12ct $4.25
KOLACHE FLAVORS — Baked Daily — $2.00 Each *Orders Must Be Placed By 10AM For Next Day Requests*
Apple
Apricot
Blueberry
Cherry
Bavarian
Bavarian with Blueberry, Cherry or Raspberry
Lemon
Peach
Poppyseed
Raspberry
Strawberry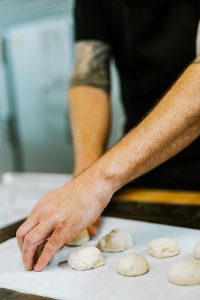 Chocolate Fried Cinnamon
Cookies And Cream Fried Cinnamon Available On Saturdays 

Cream Cheese Fried Cinnamon (With Or Without Coconut) 
German Chocolate Fried Cinnamon

Glazed Fried Cinnamon 

Maple Fried Cinnamon
Mounds Fried Cinnamon

Peanut Butter Fried Cinnamon
Snickers Fried Cinnamon